A well-designed breakfast nook is a great way to utilize space adjacent to your kitchen. Even if you're not a fan of breakfast as a sit-down meal, a nook can provide a calming oasis for coffee and quiet reflection. Cozy booths and informal banquettes make for comforting mornings with the family.
On the other hand, a breakfast nook can be fashionable and still just as inviting. How you use lighting, colors, furniture, and even dishware can create a space that's uniquely yours. Let's take a look at some popular design elements for breakfast nooks and how even just a few changes can elevate these small, cozy spaces.
Please note some of the links below may be affiliate links, which means I earn a commission should you click through to make a purchase; this in no way impacts my recommendations of these products nor the cost to you.
Breakfast nook furniture
One of the hallmarks of the breakfast nook is a sort of informality that draws you in. Cushions and benches are classic pieces that exemplify comfort and relaxation. You can, however, maintain a crisp, minimalist aesthetic while enjoying the fun of benched seating.
Bench seating
A lovely bench leaves room for more people. You don't have to compromise style here.Have a look at the Taj White Leather Strap Dining Bench and order here. It can be ordered with light or dark strapping.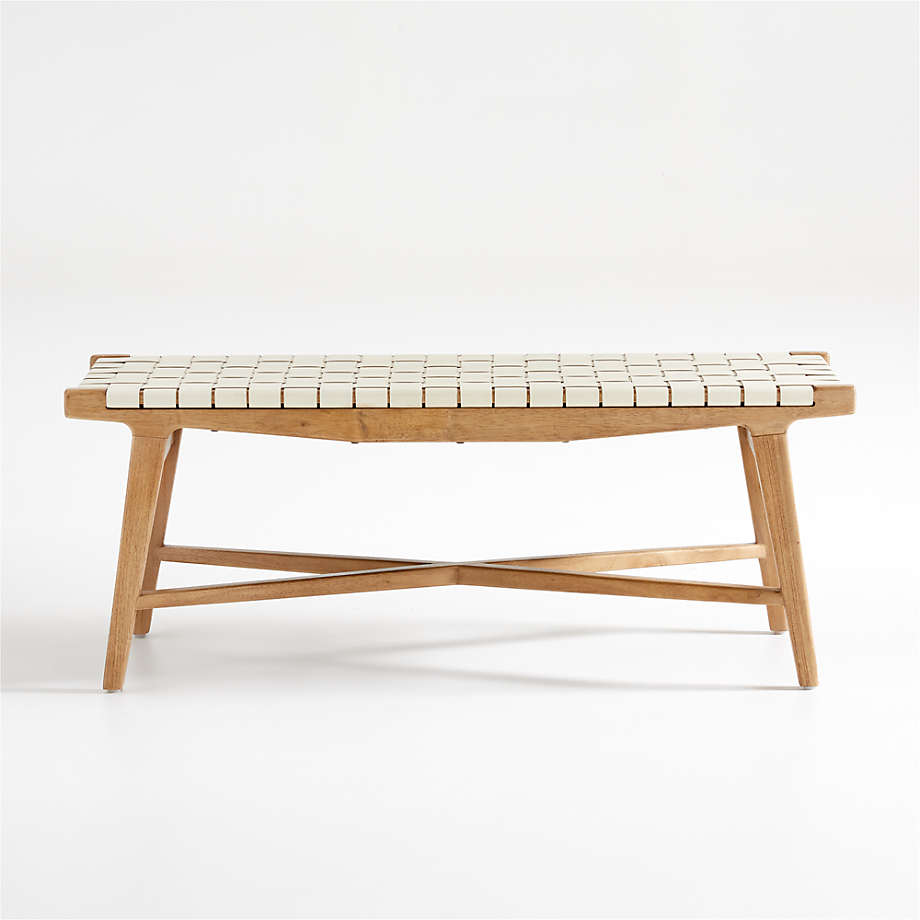 Linon Barnett backless breakfast nook bench
Another option for a corner nook, this backless bench pairs well with wood finishes and hot coffee. And, like my other favorites on this list, it hides a fantastic amount of extra storage space.

Breakfast Nook Storage Pieces
This display/bookshelf can do double duty in the kitchen. Buy one ore pair two together for some display and clsoed storage for the breakfast nook. Keep cereal boxes within reach but out of sight – it's a win/win!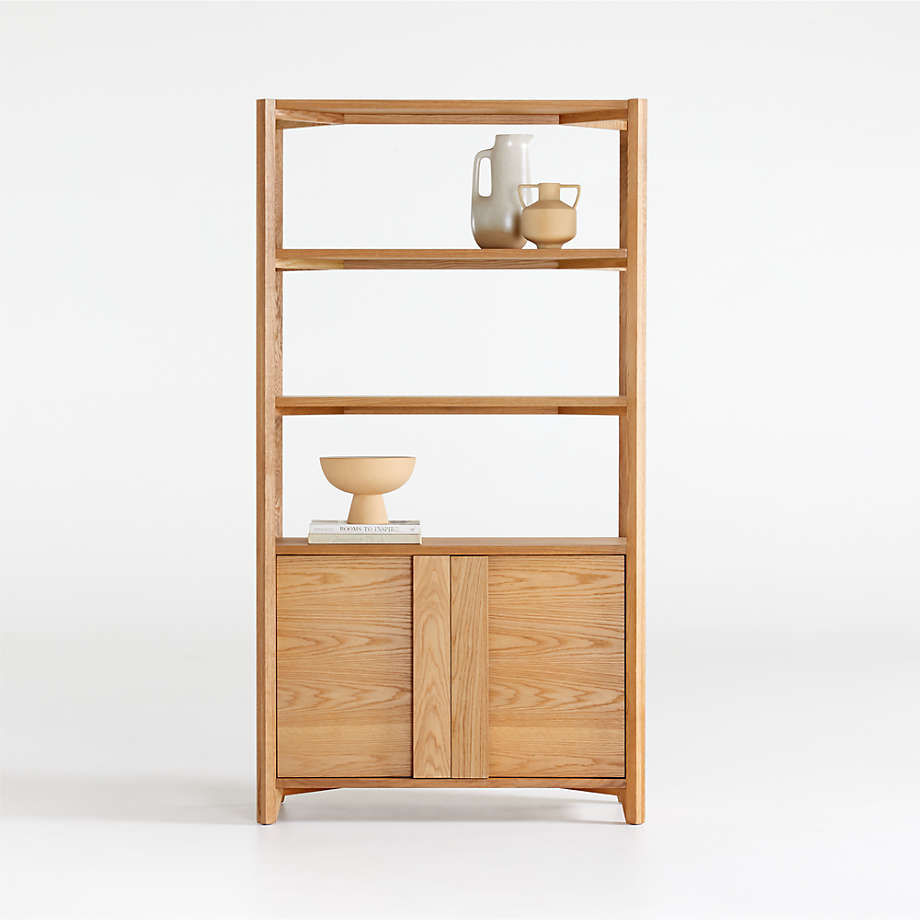 Try a Banquette
If you're looking for something a bit more cozy, this mid-century-inspired 3-piece banquette is perfect. Made of woven linen in 6 color choices, you'll find it easily matches your style. What's even better is that the piece is modular, meaning you can arrange the three seats as you need to fit your space.
If you want something bigger, or with more flexibility, check out Crate and Barrel's Miles upholstered banquette. You can get a corner unit. Just order the components separately – either left facing or right facing corner sections. They've got lost of colours and size options!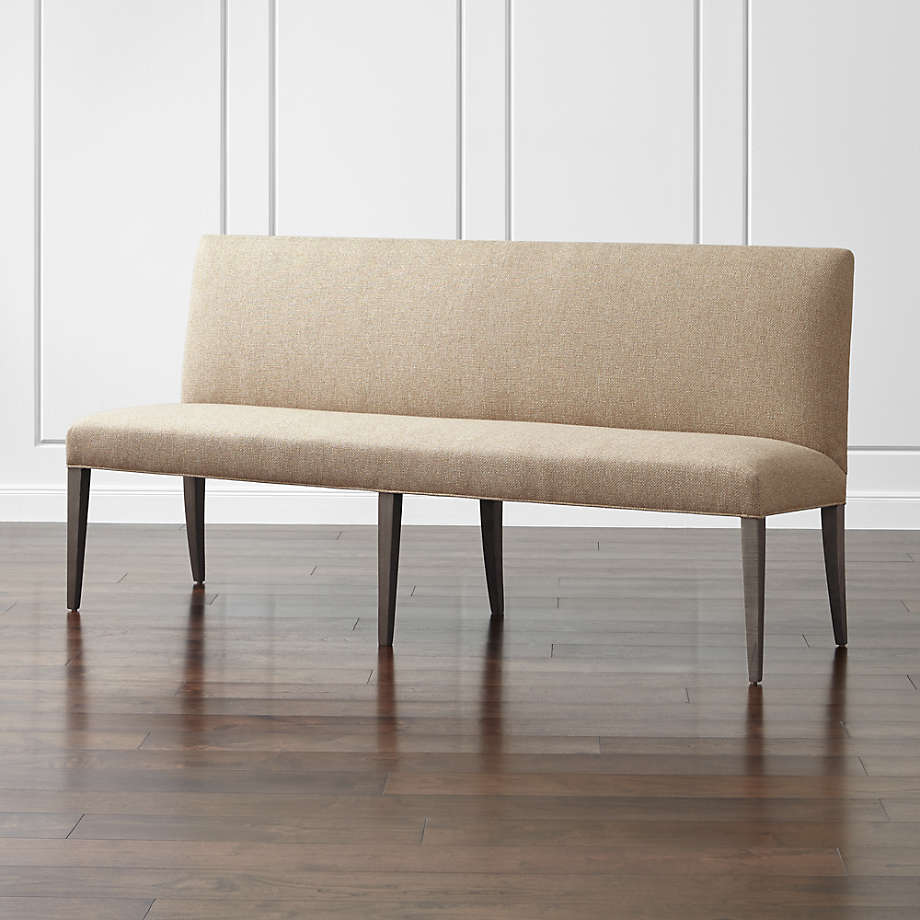 Breakfast Nook Chairs
For chairs in you breakfast nook, we love these Edina boucle bistro and bar stools.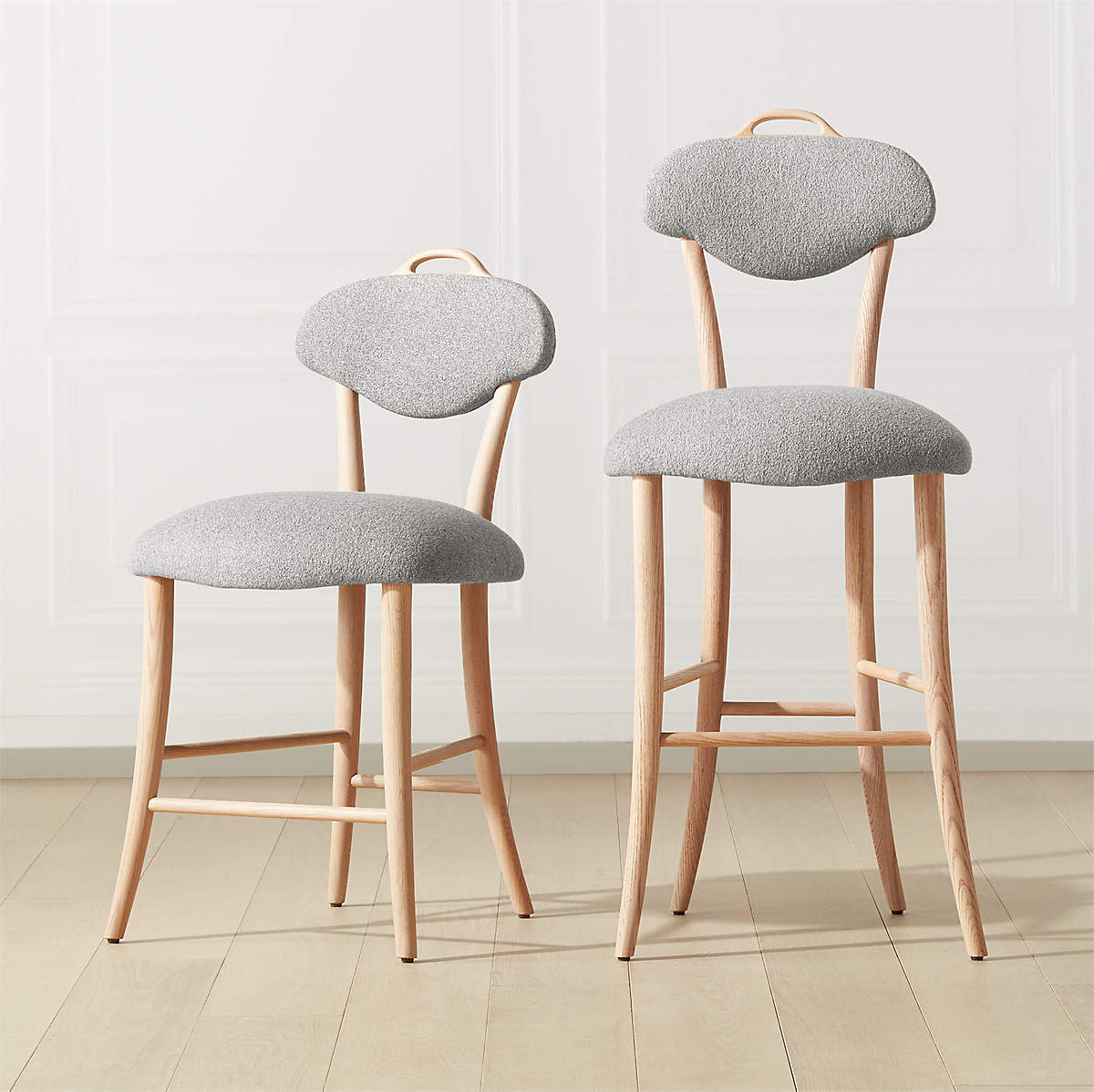 Fun boucle stools add a bit of style and whimsy.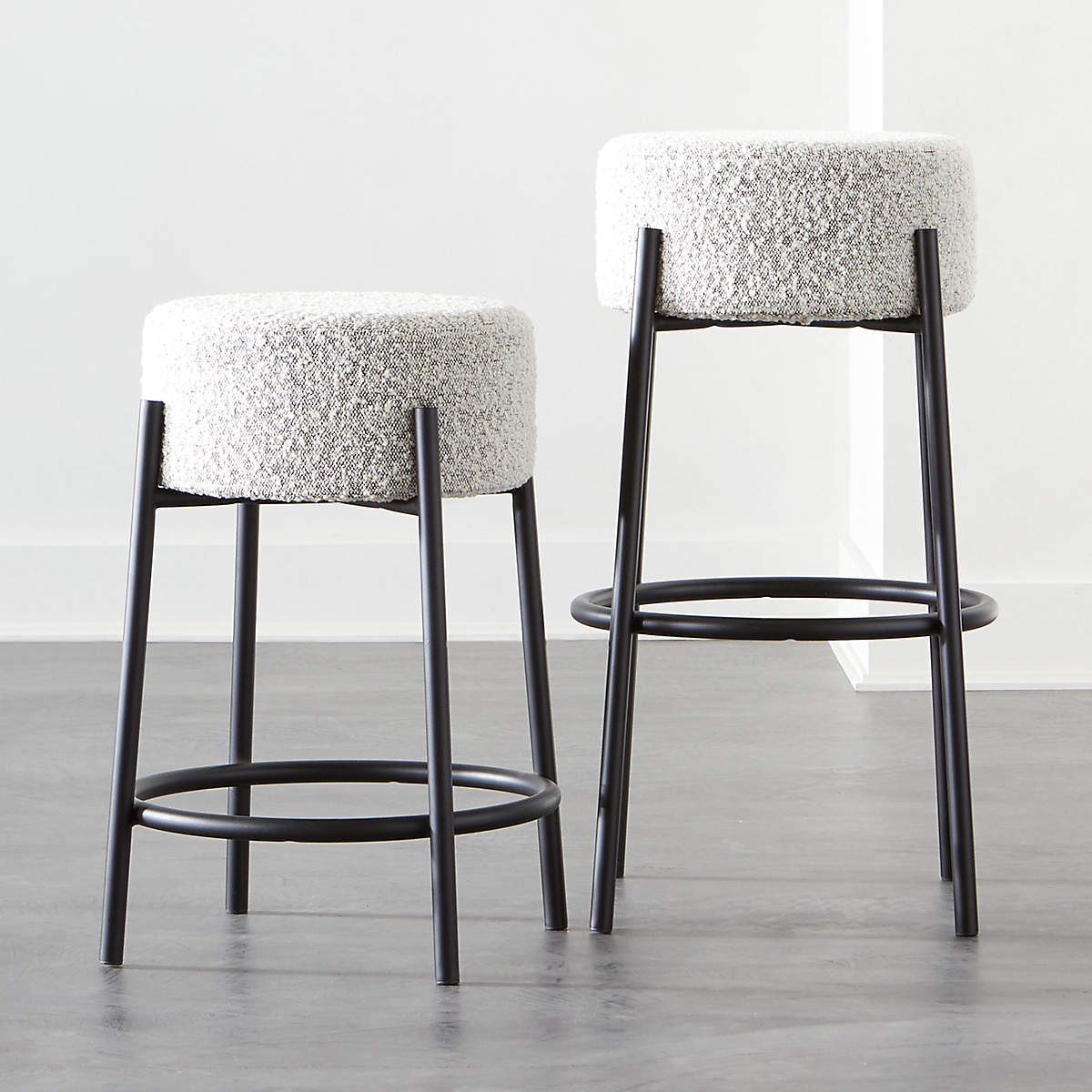 These Roadhouse Saddle Leather Stools are great!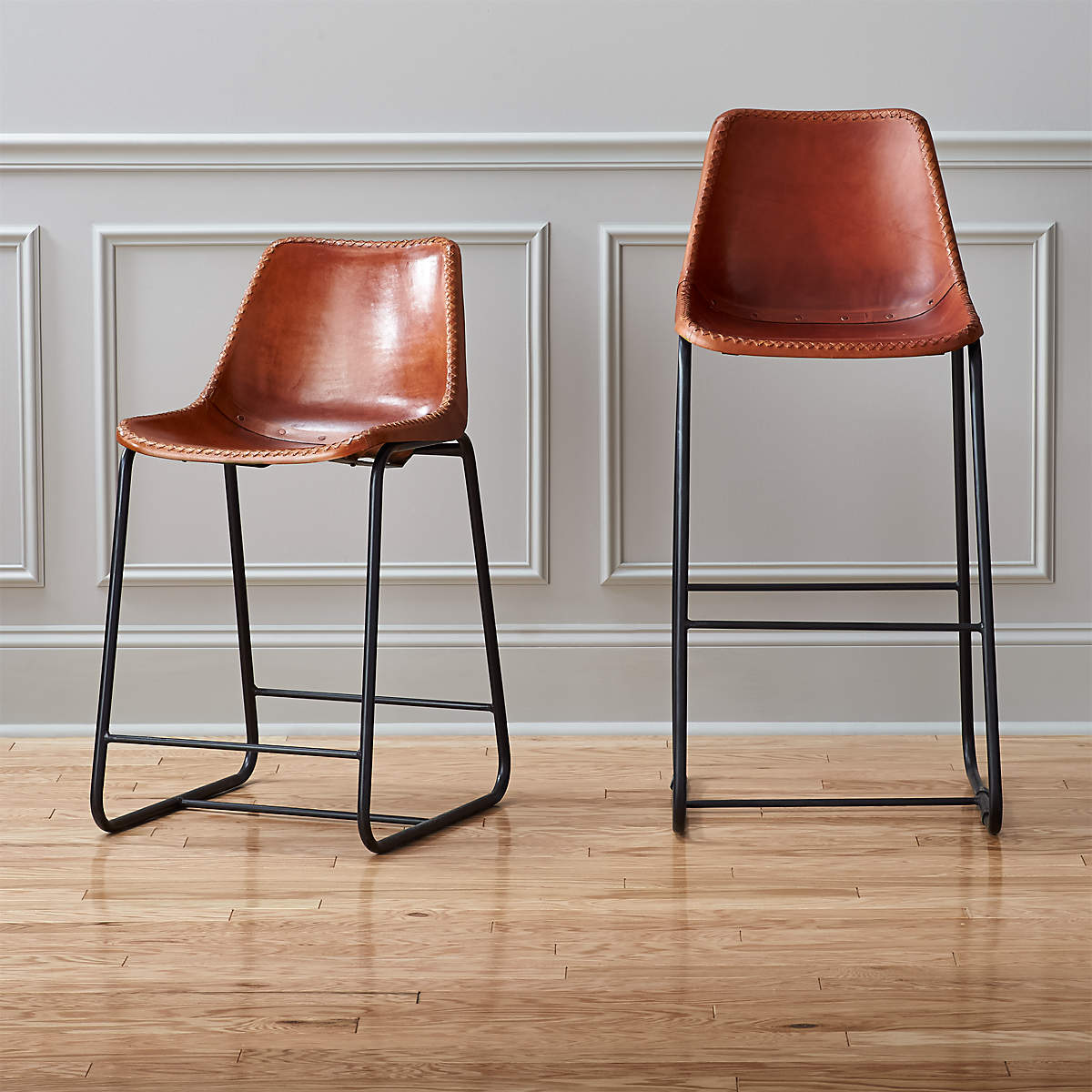 Bistro tables
A classic for a breakfast nook, bistro tables are popular for a reason. They fit nicely into a tight space and you can pull up chairs as needed. We love this French inspired bistro table for its classic good looks.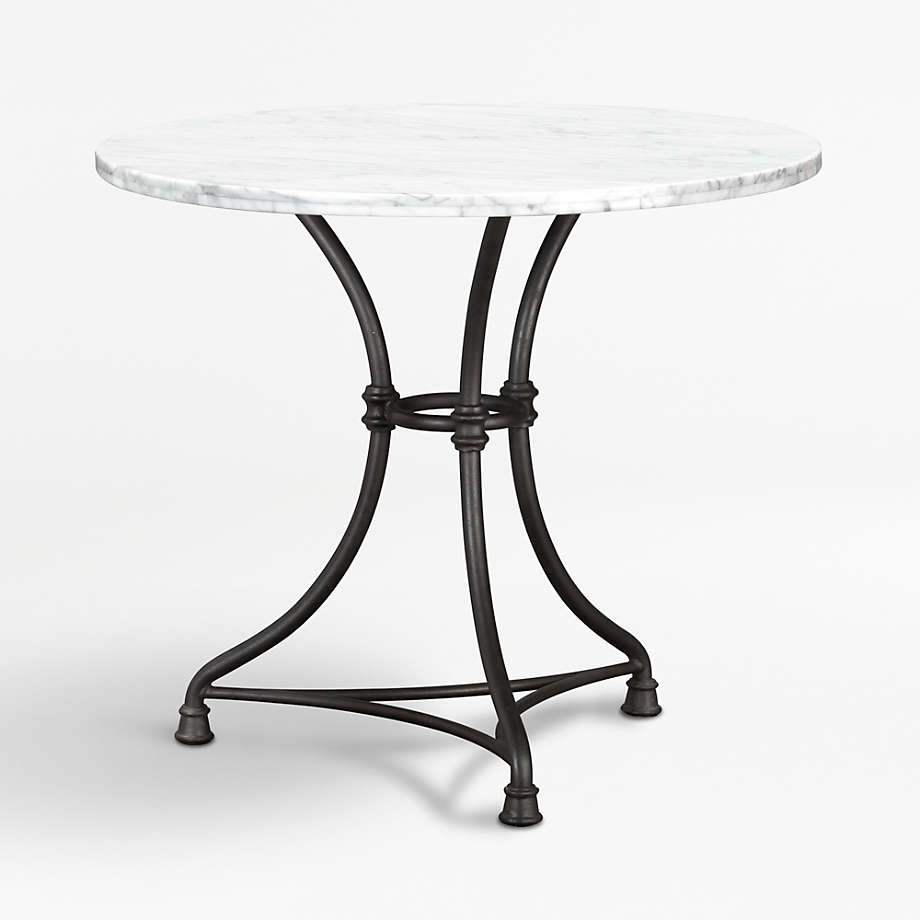 If your look is more streamlined, we love this one. It comes in 4 colours.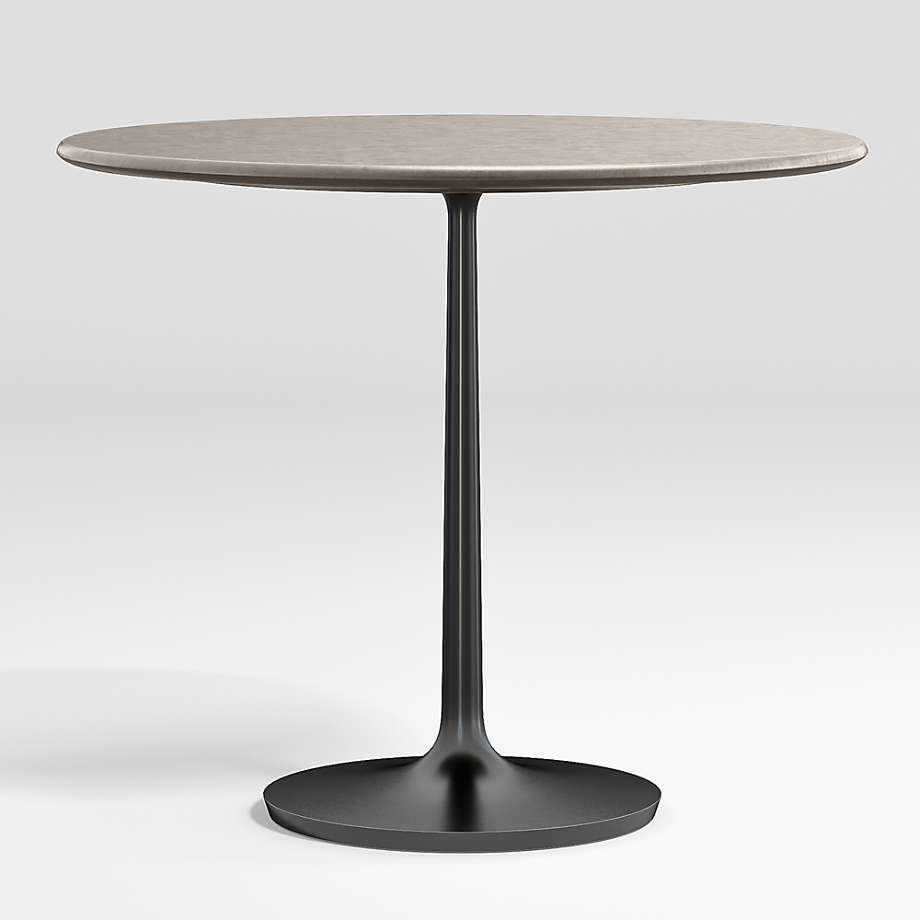 Statement pieces for Your Breakfast Nook
A breakfast nook is an excellent opportunity to explore your style and show it off to your guests. Coordinating materials, fabrics, fixtures and colors brings a pleasing cohesiveness to the space. One way you can achieve this blending of styles is with your statement pieces.
Whether you prefer sophisticated or rustic or something in between, these items will get you excited about breakfast.
Crate and Barrel Glass Tilt Bowls
Though you might not want to eat cereal from them, these glass tilt bowls are great for snacks. Add some water and float some flowers or candles for an elegant centerpiece. No matter how you use these bowls, they're sure to look amazing.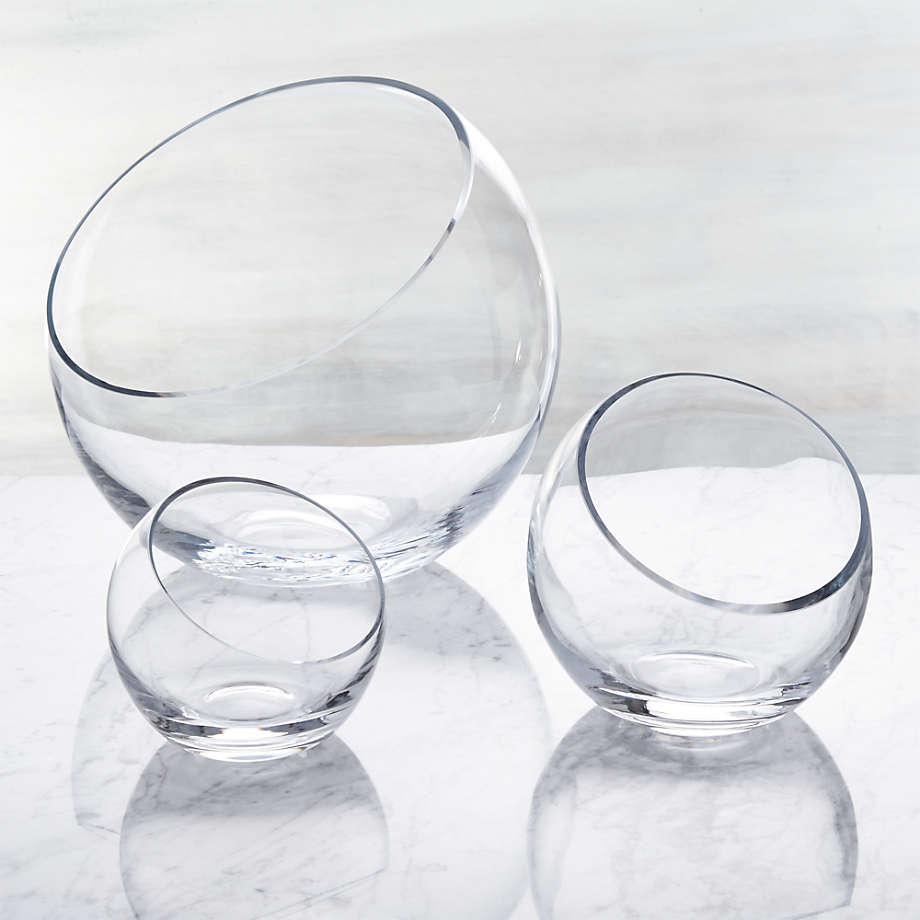 Omri Blue and White Serving Bowl
The entire Omri blue and white dishware set is eye-catching and beautiful. If you only need a serving bowl, however, this is the one to get. The bright blue lines pop against the clean white porcelain, elevating whatever you're serving.
Faux Green Hydrangea In Glass Vase
A touch of greenery is a great way to add a subtle but poignant breakfast nook statement piece. Hydrangeas are beautiful, classic flowers that look amazing in all forms of floral displays. This faux hydrangea centerpiece matches nearly any color scheme or decor pattern you can dream up, and it will look this beautiful forever. You don't even need to add water!
Breakfast Nook Lighting
Even with natural light from perfectly placed windows, you're going to need fixtures at some point. Upgrading your light fixtures is a wonderful way to marry function and form.
Ella 1-Light Polished Copper Pendant by Mitzi Hudson Valley Lighting
With elements of high design that fit any kitchen or breakfast nook, these pendant lights look great alone or in sets. The opal glass diffuser floats light dreamily into your home, the perfect compliment to the polished metal top. Ella pendant lights come in brass, copper, and nickel, so you'll have no trouble matching your nook.
Eloise Pendant Lamp by Anthropologie
Pendant lighting is beautiful and stands well alone or in sets. The Eloise Pendant pairs milk glass with a brass base, blending vintage charm and modern appeal. The 60 watt max will bring cozy ambience to your breakfast nook.
Kate Spade Prescott Semi-Flush Mount
While pendant lighting can provide vintage charm, the Prescott Semi-Flush elegantly provides crisp, bright lighting. The handsome glass bowls and polished brass fixtures are clean and minimalist. This lamp is perfect for a larger breakfast nook or one with less natural light.
Dea Retro Pendant Light
If you like to decorate with the past in mind but vintage pieces don't do anything for you, consider the appeal of retro chic. This domed pink brass pendant light provides brilliant illumination while not overpowering the feel of the room.
Breakfast Nook Greenery
As I mentioned earlier, plants add a pop of color and liveliness to any space, and a breakfast nook is no exception. While live plants look wonderful, they can be a hassle to care for so faux options are often a great choice. If your space doesn't get a lot of natural light, then that's another reason to opt for synthetic.
Here are some of my favorite synthetic plants to brighten up your breakfast nook.
Pottery Barn Faux Bamboo Tree
Sometimes a faux tree is better than a real one – you don't have to water it or worry about it growing too large. This faux bamboo tree accents a corner of your nook without dominating the space. Pottery Barn has 3 sizes, from 4′ to 6′, so you can find one that fits your life (and your home).
Pottery Barn Faux Potted Ficus Tree
Ficuses are a great option for interior decorating because their cheerful, plentiful leaves compliment almost all decor styles. This faux ficus tree stands 4 feet high, which is the perfect size for a cozy breakfast nook or dining room.
Faux Potted Corn Stalk Dracaena Plant
If you like a more relaxed, tropical feel, this faux corn stalk dracaena plant will fit right in with your aesthetic. Standing at 57″, this piece is a bit more dominant, but its beautiful splash of green should liven up any area.
Breakfast Nook Style
Breakfast nook decor can certainly be built to fit any style. While a traditional space with benches, pillows and soft lighting might be great for some, others prefer a minimalist, decluttered design. Whatever breakfast nook decor you choose, it's easy to create a space that reflects your personal style.
Here are some of our favourites (click on any image to order):