An exploration of the question why design?
"Jobs", the recently released movie of the story of visionary Steve Jobs, offers much about design to consider.  We are living in the midst of a renaissance where design focus reaches everything from soap (Method) and thermostats (Nest) to babyfood (Plum organics).  A design-centric culture where design influences us in every day-to-day encounter.  Steve Jobs got it right with just about everything he touched but his statement "We've got to make the small things unforgettable" was prescient when referring to even the most minute details in computer design – fonts.  
Individualize by Design
Looking at the opportunities to individualize by design, I find there is no product, no surface, no aspect of our lives untouched by this tsunami of design.  Sometimes this impulse to design serves to reinforce an impression of status or income level.  But beyond status, there is beauty inherent in good design.  In a strict sense, I view design as problem solving.  Providing function.  Addressing needs.  But an elegant solution is different than a rudimentary one that merely serves the same purpose. In home decor and design, the myriad choices available to individualize are stunning.  "The details are not the details. They make the design." concludes Charles Eames, agreeing, it would seem, with Steve Jobs.
Let's take a look at design in our homes.  Beyond function, 'the details' add ways to stand out and offer unforgettable visual moments to savour.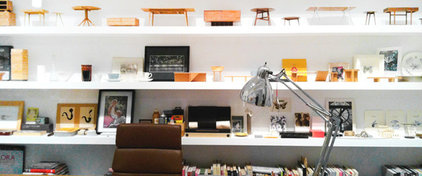 Home Office Design
A stroll through your local office supply store and you are wowed with an array of specialized technology – all to enable us to individualize our home office environment.
Millwork and Joinery
Molding by highly skilled craftsmen is in heavy demand. The more detailed your walls, the more expensive and high-end the look in a traditional home and even in a contemporary room like this.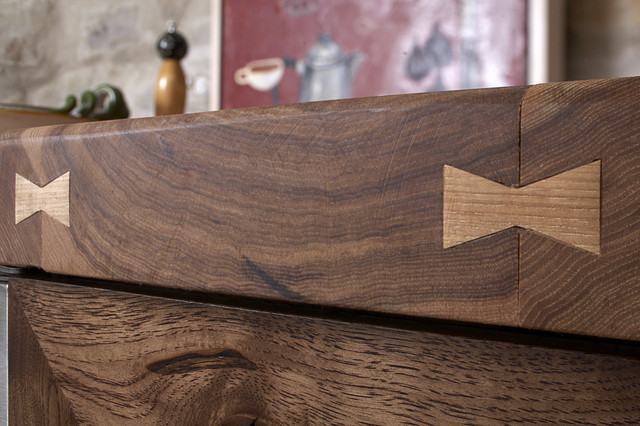 Joinery has always been a showcase for fine craftsmanship. This beautifully rendered countertop sets the bar high for new entries in innovative ways to connect two pieces of wood elegantly.
Upholstery too provides a blank canvas for trims, fabric, pattern placement options, wood trim finish options, accessories like welting, nail heads, ferrules (the metal foot options seen with or without casters).
Walls and Floors
The options for personalizing your walls are limitless. Should you paint? Why just paint when you could wallpaper, apply wall tattoos, stone or wood veneer, Venetian plaster, faux finish (yes, they are making a re-entry in home design trends), murals, mirrors (note the ceiling medallion too!).
Floors too – stone, tile, hardwood, cork, and even leather! You can get a custom look even if you start with big-box store basic materials like these handsome stripes …
. . . or monograms.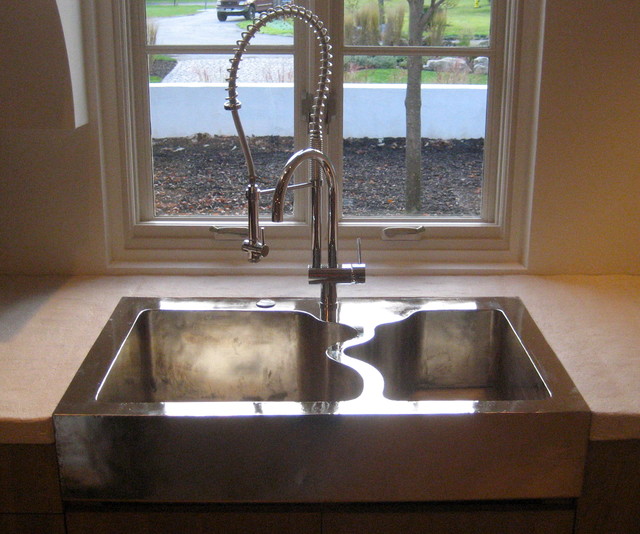 You won't find this custom sink in any store.
No two entryways are the same . . . just like people.
Details and Design
Beautifully articulated stair railing is closer to poetry than decorating.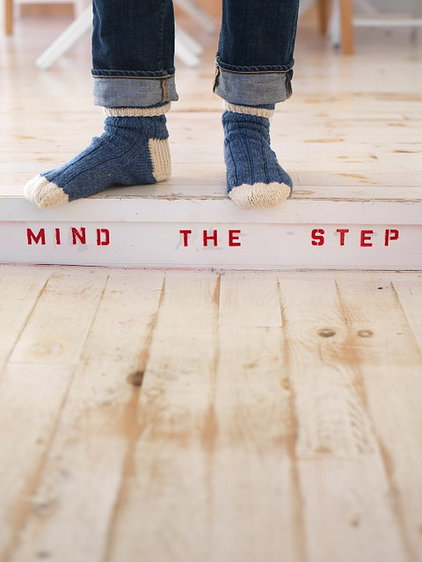 Every step. More surfaces are ready for you to personalize at every step you take . . .

No surface unadorned. … including you.
Design is as old as humanity. In a population which demonstrates an ever increasing sensitivity to the place of design, is there a place for the unembellished?